ZL-50 Oil Filter Integrated Performance Tester
Oil and Fuel Filters Testing Equipment

Introduction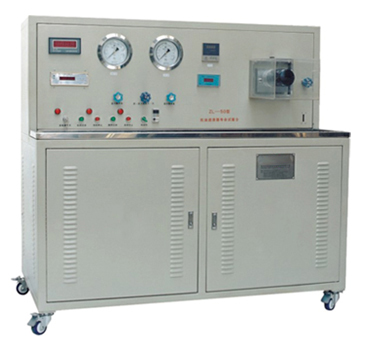 Product details
I. General Description
It is used to test: pressure drop/flow properties; bypass element performance; bypass valve open pressure; filter element blocking life; high oil temperature resistance performance etc.
II. Specifications:
1.Test flow: 5L/min-50L/min;
2.Temperature control: normal to 100 degree;
3.Oil tank: stainless steel
4.Oil tank capacity: 50L
5.Motor power: 3.7Kw
6.Power supply: 380V/50Hz
7.Machine weight: 500kg
8.Machine size: 1610mm*870mm*1470mm (L*W*H)
III. Features
1.Measure test flow through high-precise ellipse gear flowmeter.
2.Use precise pressure gauge to measure the pressure when oil in and out.
3.The working table uses stainless steel, and the pipelines and coupler use rust prevention material.
4.Test standard: ISO4548